Explore North Coast (ENC) is a sea kayaking club in north coastal California. We live in a beautiful area that offers paddling opportunities galore, and strive to get more people on the water to enjoy this wonderful sport.
What We Offer
Organized kayaking events are hosted by experienced members about twice each month. These range from easy beginner, flat-water paddles, to more difficult surf zone practice. Non-club members are always welcome to join us during a club event for a $5 insurance fee.
We also have Member Night which occurs every other month. The meetings cover club business, paddling news and usually a program on a kayaking related topic. Check the calendar for meeting dates, location and times. Everyone is welcome!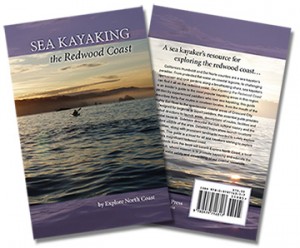 On this site you will find a photo gallery and blog of trips both near and far, interesting articles and links to paddling resources. You can also subscribe to ENC's newsletter.
Please read the usual disclaimers in the About Us section. Feel free to contact us with comments or questions.

We live in an incredibly beautiful area that offers diverse sea kayaking opportunities, so get out and paddle. Join us!