Those focused on building their paddling skills may find it helpful to view their development with the four stages of competence concept. Recognizing one's gaps in knowledge and searching for ways to fill those areas with knowledge is a lifelong process. One can learn to recognize different areas to work on and see the progress in paddling skills. (https://en.wikipedia.org/wiki/Four_stages_of_competence).

Websites
ACA Skill Level Assessments: the American Canoe Association (ACA) Skills Level Assessments describe paddling compentency. The assessments help paddlers develop a clear progression of classes and training needed to advance safely through this fun and challenging sport.
Paddling.net: a great forum of how-to articles and videos, new and used gear, product reviews, and paddling community discussions.
Kayaking Expert Skills Center: this site is maintained by Atlantic Kayak Tours, Inc., one of the largest paddle sport companies on the east coast. The Expert Center is a wealth of information, covering topics from boat repair, safety and various strokes. Check it out!
OOPS Learning Resources – the Oregon Ocean Paddling Society has assembled an exhaustive collection of learning resources on its website. Especially useful for new paddlers, there are great articles and videos that will start you off right. Thank you, OOPS!
---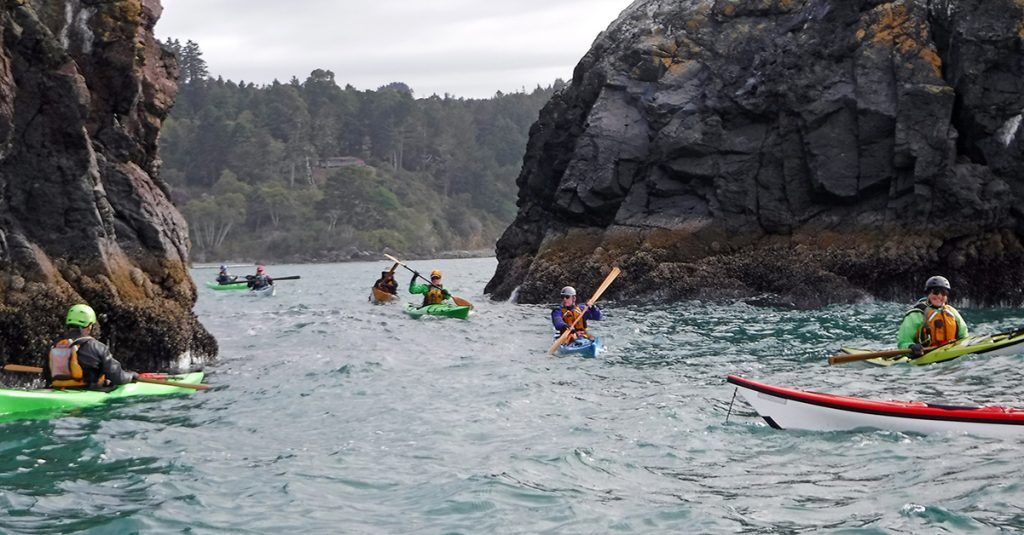 Web Articles / Clips
Cold Water Boot Camp USA: cold water is certainly refreshing on a hot day, but it can also lead to hypothermia, which can kill. This video provides an excellent discussion of cold water effects and why, as paddlers, we must dress for water temperature and not air temperature.
Outfitting Cockpits for a Better Fit: you need to "wear" your kayak for good boat control. This article explains how to outfit your boat for comfort and performance.
---
Articles and Handouts (printable)
Listed below are several articles to download in PDF format that can help build upon one's knowledge base of paddling.
Coaching Tips from River and Ocean. The following articles have been reproduced with permission from River and Ocean. They are a collective of certified paddlesports instructors based in the Bay Area and Sacramento area.
---